Looking for a way to light up your life? Aronix is your way!
We're a Mumbai-based company, manufacturing LED lighting products since 2014. We specialise in producing innovative lighting technologies of various types using LED technology for both indoor and outdoor usage. Extremely energy efficient, radiation free, and environmentally safe, all Aronix products deliver exceptional light output and a longer life.
Our extensive product line includes down lights, street lights, flood lights, high bay lights, drivers, profile lights, acoustic lights, LED strip lights, COB's, track lights and bollard lights. Besides, our items are available in a range of forms such as round rectangles and leaf-like shapes. To fulfil the different light output requirements, we have items in a variety of sizes with wattages and power factors ranging from 0% to 100%.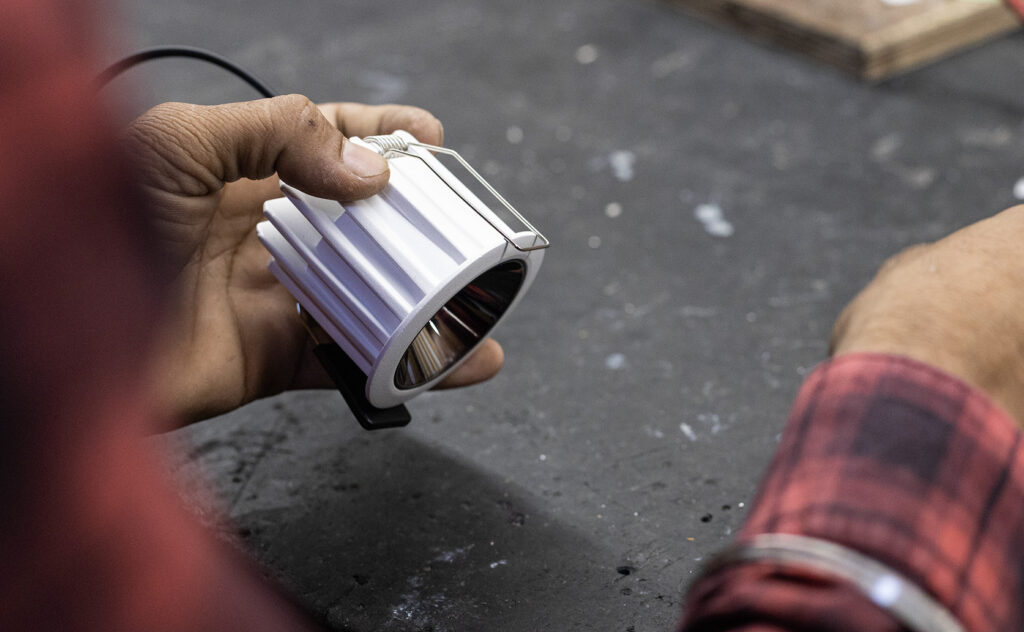 At Aronix, we take pride on our commitment to quality. We are committed to creating the finest lighting products in the world, and we always strive to improve upon our products by staying at the forefront of technology and innovation.
We manufacture lighting products using modernised technology and maintain norms to produce a robust, long lasting and premium lighting product at our facility. We have an immense hands-on experience in the lighting market with extremely efficient team who keeps on undergoing development and expansion to give better Lighting experience to customers.
At Aronix, we are committed to meeting the diverse needs of our customers by regularly introducing new products. Our product catalogue showcases our offerings and we encourage you to take a closer look to understand what we have to offer. By keeping our product line fresh and innovative, we aim to provide the best possible experience for our customers.
Why Must You Choose
ARONIX?
• Smart Lighting by Aronix offers a smarter way to control lighting through remote mobile app, internet access, and voice assistants like Google Assistant and Alexa.
• We offer solutions for constant current and constant voltage devices.
•With our own modules for downlight and COBs, we ensure high-quality products for their lighting partners.
• Our lighting consultants offer guidance in selecting the right product for a specific application and usage.
• The lighting automation feature allows for customisability and user preferences, with options for size, design, and quality.
• We also promote our affordable and quality lighting products through our Make in India initiative.
• The manufacturing process includes fixture finishing, assembling, testing, and packing to ensure a high-quality product.